St Michael's Mount in Cornwall seeks live-in castle officer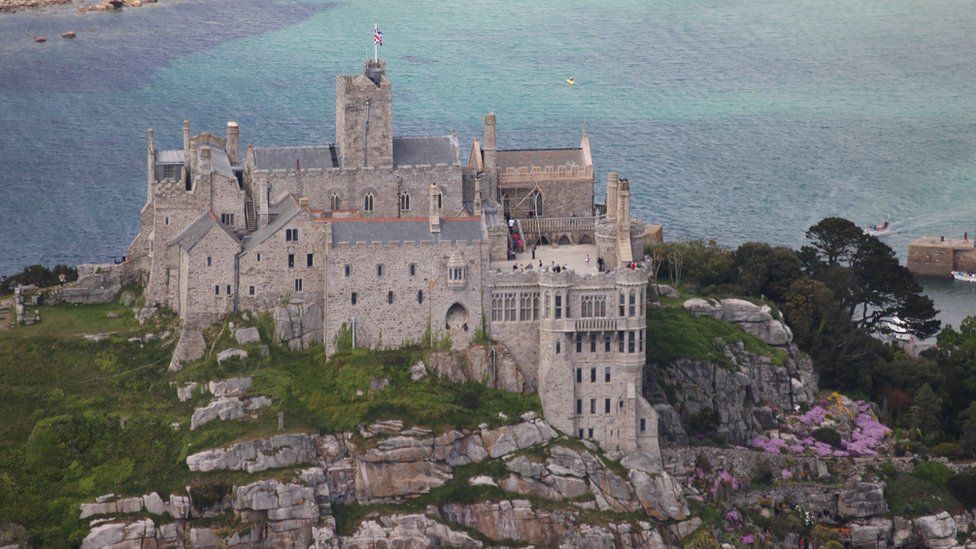 If you love sea views and can live without pizza deliveries then a unique job opportunity could be for you.
The historic island of St Michael's Mount, off the coast of Cornwall, is looking for a new castle officer.
The estate wants someone who can stay at the castle at least five nights a week and take a "hands-on approach" to maintenance duties.
But those who suffer from sea sickness need not apply, as the only way on and off the island at high tide is by boat.
Castle steward Duncan Murdoch said: "The best thing about living here is having a sea view from every window.
"The worst thing is not being able to get a pizza delivered to your door."
The island is jointly run by the National Trust and St Aubyn Estates - and the St Aubyn family live in the castle.
The estate said it was looking for someone discreet and compassionate with a tactful demeanour.
It added: "[You will] have a strong motivation to be based in West Cornwall," where the tidal island takes a commanding position in Mount's Bay.
Other duties include a hands-on approach to conservation and checking the public rooms at the end of each day.
Kate Cornwell, head of HR at St Aubyn Estates, added: "People who suffer from sea sickness need not apply - you'll need to love boats as it's the only way to get on and off the island at high tide."
The castle dates back to 1135 when construction is said to have begun.
Situated 500 yards off the coast, the island is reached by ferry boats to and from Marazion.
A causeway, which is submerged at high tide, is the only land route between the island and the mainland.
The island takes its name from St Michael who supposedly appeared to a group of fishermen in 495 AD.
The oldest surviving buildings date from the 12th Century, when a Benedictine priory was founded there.
Related Internet Links
The BBC is not responsible for the content of external sites.