Perran Sands Beach: Woman missing after 'diving under wave'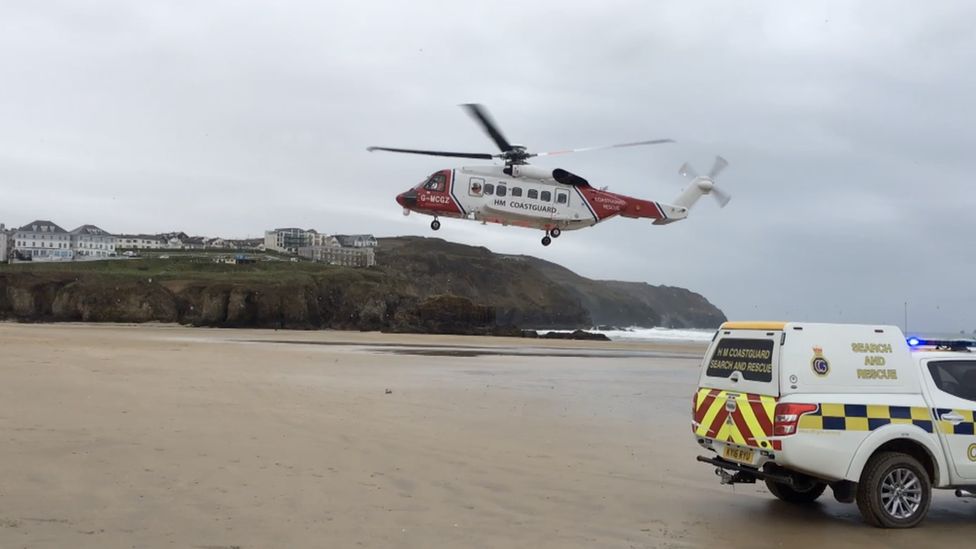 Police are appealing for witnesses after a woman reportedly entered the sea and failed to resurface.
The incident was said to have occurred at about 13:35 BST on Saturday at Perran Sands Beach in Perranporth, Cornwall.
A police spokesperson said: "She is believed to be local because she informed lifeguards she is a regular swimmer in these waters."
The woman is described as white, in her 40s or 50s, and of slim build.
She was described as having dark shoulder-length hair and wearing a short black dress.
"One possible outcome is that she may have got out of the water unharmed and is unaware this has been reported," the spokesperson added.
"However, witnesses have described her diving under a wave and not coming back to the surface."
A search for the woman was continuing on Sunday afternoon.
Related Internet Links
The BBC is not responsible for the content of external sites.