Cornwall rescue: Cat's meows alert rescuers to stricken owner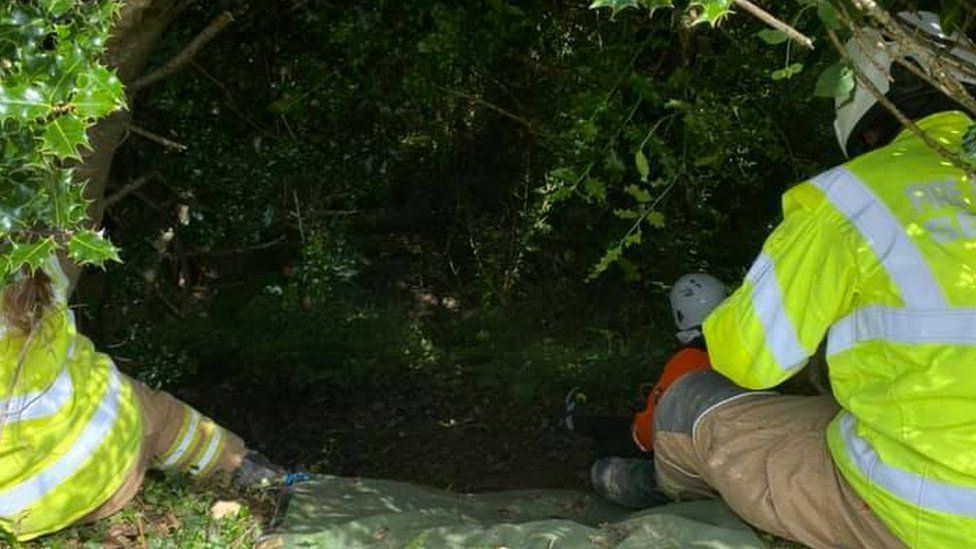 A pet cat helped lead rescuers to its 83-year-old owner who had fallen 70ft (21m) down a ravine in north Cornwall.
Police said they were searching for the woman when a member of the public heard her cat, Piran, meowing.
That led rescuers to the victim, who had fallen down the nearby drop "with incredibly difficult access and uneven terrain" and into a stream.
"Piran the cat saved the day," said Bodmin Police of the rescue, which happened near Wadebridge.
The woman was hoisted on a stretcher to safety by fire crews and taken to hospital by air ambulance. She is said to be in a stable condition.
The rescue mission was launched on Saturday afternoon when neighbours concerned about the woman's whereabouts called the emergency services.
The woman, who had been missing for over an hour, had fallen near her house.
According to an eyewitness who did not want to be named, the key to finding the woman was Piran's "quite persistent" meowing from the top of the ravine.
"It's a massive 'well done' to all the emergency services who worked together and to Piran," she said.
"The outcome could have been a lot worse."
Related Internet Links
The BBC is not responsible for the content of external sites.