Cadgwith: Fishing village in Cornwall secures second building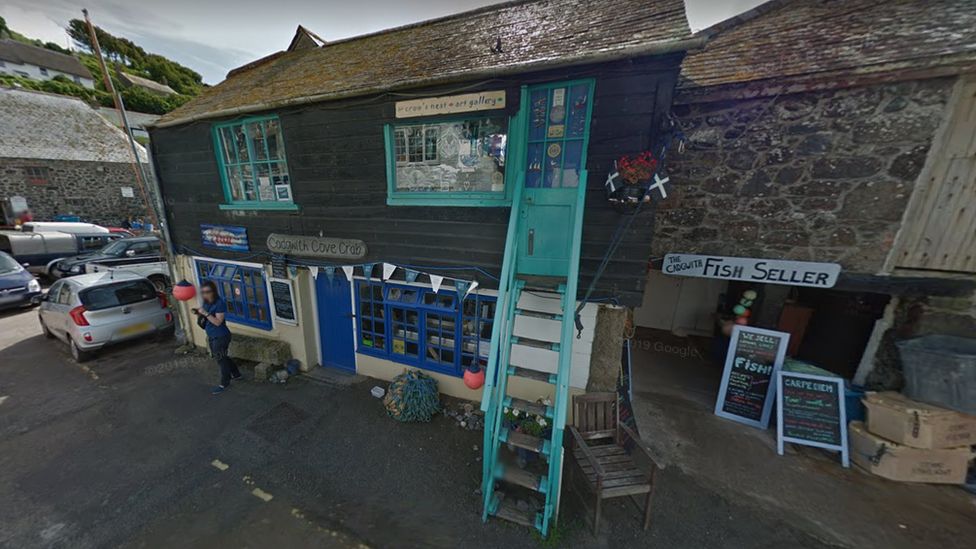 A second traditional fishing building has been saved from potential development in a Cornish village.
The Cadgwith Fishing Cove Trust raised more than £300,000 to purchase buildings used by fishermen to store their gear and process their catch.
The Trust has now bought Steamers House, and are "making good progress" on Fort York, also a fishing cellar.
The Winch House, as its name suggests, has a winch inside which is used to pull boats back up on to the beach and dates back to the 18th Century, according to Historic England.
Steamers House is a large fishing loft, that also contains the Crow's Nest Art Gallery and Cadgwith Cove Crab Shop.
The Trust said it "is now preserved and maintained for the fishermen of Cadgwith forever".
Regarding Fort York, it said: "We have reached the contract stage in discussions with the current owner.
"We hope to have more good news on that soon."