Ruan Minor Cornwall Community Land Trust scheme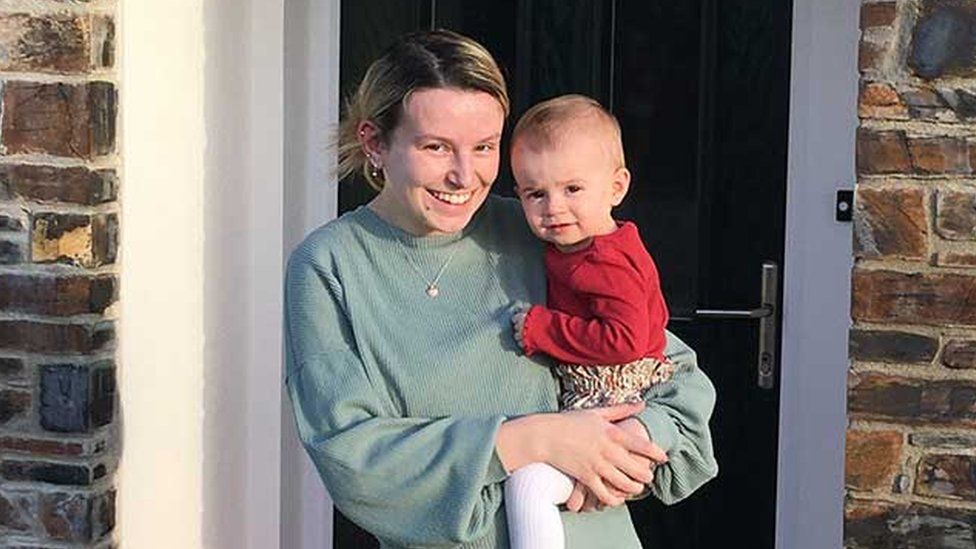 Six homes have been delivered and secured for local families in a Cornish village by a charity.
The rented homes in the village of Ruan Minor have been brought about by a group of local volunteers from the Grade Ruan Community Land Trust GRCLT (GRCLT), and delivered by charity Cornwall Community Land Trust (CCLT).
It promotes community-led solutions to housing needs in the county.
The trust pledged to expand its work to help more local families.
The project on the Lizard peninsula, took seven years of preparation, planning, securing finance and construction.
CCLT supported GRCLT through the process and will manage the homes.
Each occupant was required to prove they have "very strong links to the village," CCLT said.
The lower-than-market rents will never be above the housing benefit/allowance level and tenants have greater security of tenure than most in the private rented sector.
Amie Gribble, an NHS care worker, moved in to one of the homes after living with her young daughter in one room in a home of relatives.
She said: "Having the security of a home that can't be taken from us is such a relief.
"It's so good to be able to stay in the village I was born and brought up."
Andrew George, CEO of the the trust and former west Cornwall Liberal Democrat MP, said it showed people don't have to use developers to make housing happen.
"I don't want to pull the wool over people's eyes that somehow we have a magic wand that makes the process easy but... Ruan Minor is an example of how a community can do it for themselves.
"We've got a big pipeline, a healthy pipeline of other projects coming along, we've proved that we've done it in 26 locations in other parts of Cornwall and the Isles of Scilly already," he said.
The homes are built to high energy efficiency standards and have "wildlife enhancements" including a "hedgehog highway" and bird boxes.
GRCLT and CCLT said the project would not have been possible without partners, including Cornwall Council's affordable homes team, Homes England and Cornwall Community Foundation, Cathedral Builders and Rozen furniture.
Related Internet Links
The BBC is not responsible for the content of external sites.