Man with bird flu heartbroken after flock culled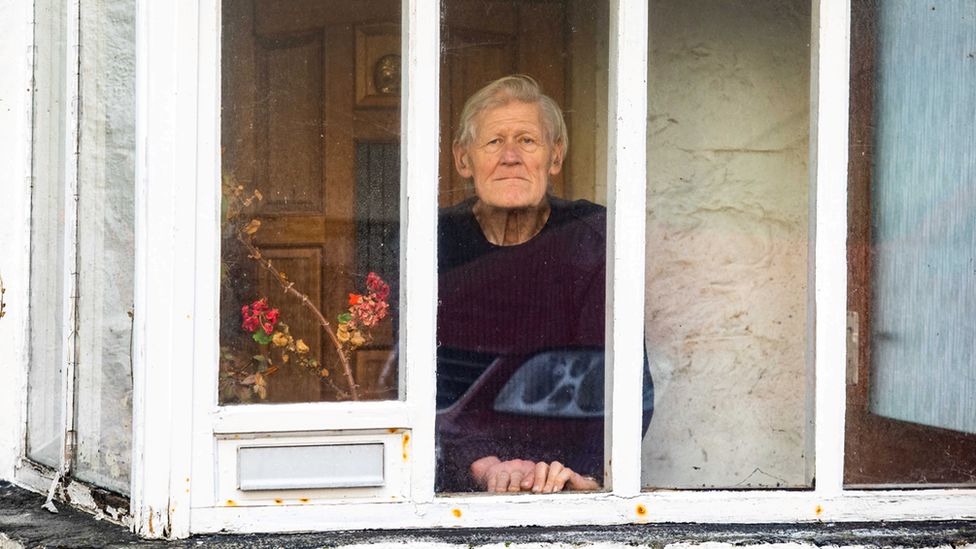 A man who tested positive for bird flu says he is "absolutely broken-hearted" after his flock of birds was culled on New Year's Day.
Alan Gosling from Buckfastleigh, Devon, tested positive for avian flu after his flock was confirmed to be infected.
Health officials said there was no evidence of onward transmission and all close contacts were being monitored.
The government said the birds were "humanely culled in order to limit the risk of the disease".
The 79-year-old said he had always cared for wild birds and rescued many from his local area.
Avian flu, also known as bird flu, is a type of influenza that spreads among birds.
The UK has recently seen a large number of outbreaks and incidents of the H5N1 strain of avian influenza in birds.
Human-to-human transmission of bird flu is very rare.
Mr Gosling said: "All my chickens have been killed, they're all gone - I haven't got any left at all, they destroyed the lot, including my ducklings as well.
"I'm disgusted, I'm absolutely broken-hearted, I've never felt this way in my life after losing something so close to me.
"They're absolutely fantastic animals and for them to be destroyed like that with no thought about the people involved, just killed them and that's it."
More than 100 ducks living outside Mr Gosling's house and in the surrounding area were culled to prevent the spread of disease.
Mr Gosling said he also kept about 20 ducks inside his home that were unwell.
He was unaware he had the virus until he was advised to have a test.
He said: "For 20 years I've been looking after these chickens now, some were about 13 years old.
"I felt as healthy as I always have been, I didn't have any flu symptoms or any aches."
Mr Gosling is now in isolation, and is unable to see anyone.
A spokesperson from the Animal and Plant Health Agency said: "These birds tested positive for bird flu and, in line with our standard procedure, were humanely culled in order to limit the risk of the disease spreading to other birds and to manage the potential risk to public health.
"Our sympathies remain with the owner and all those with animals affected by this terrible disease."
Related Internet Links
The BBC is not responsible for the content of external sites.