A30 crash with bus and car causes disruption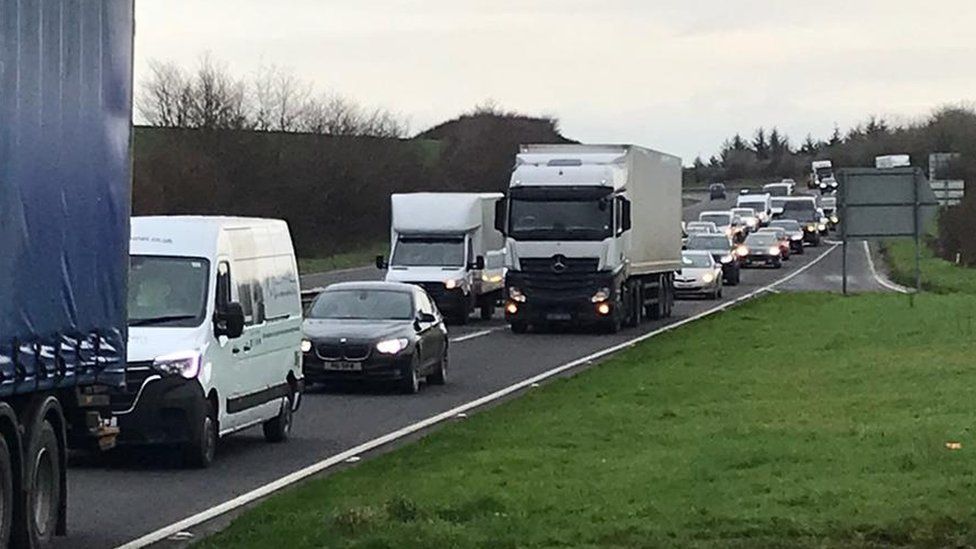 A woman was taken to hospital after a crash on Cornwall's main trunk road involving a bus and a car.
Police were called to the A30 between Mitchell and Carland Cross at about 06:25 (GMT) to reports of a collision between a bus and a Peugeot 308.
A woman was taken to hospital by ambulance with injuries which are not believed to be serious.
The road was blocked for more than two hours with drivers reportedly at a standstill.