Coventry man says passport service 'breached security'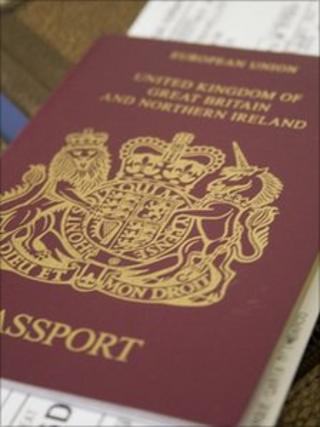 Concerns have been raised about data confidentiality at the passport office after a Coventry man was sent two strangers' birth certificates.
Craig Corbett from Cheylesmore said his replacement passport also contained certificates belonging to a mother and daughter from Peterborough.
He said that when he rang to report the breach the Identity & Passport Service (IPS) blamed it on a computer error.
A spokesman for the Home Office which runs the IPS said it would investigate.
'Rare event'
Mr Corbett said: "Basically I've been on the phone complaining to people.
"I received these two birth certificates and just think these could get in anyone's hands really."
The Home Office said it could not comment on individual passport applications.
But a spokesman added: "IPS takes the security of customer and personal information very seriously and always endeavours to maintain the highest level of accuracy in issuing passport documents.
"Documents submitted for passport applications are sent out to the address provided on the application form. In the extremely rare event that documents are accidentally sent to the wrong address we would immediately investigate the matter."