Workers' fears over quango jobs in Coventry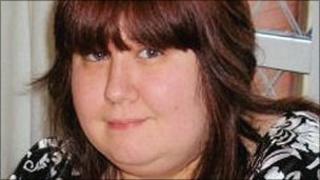 For most workers at the Qualifications and Curriculum Development Agency, 2010 seemed to be a promising year.
The organisation was moving into a new purpose-built base in Coventry after re-locating from London and the future looked bright.
However, within months of moving in, the 500 staff were given a bombshell - the agency was being closed as part of the government's plan to make £6bn of cuts.
And it was not the only Coventry-based quango to face an uncertain future.
Becta, which employs 240 people to improve technology in schools, is also being abolished.
A city council internal briefing document earlier in the month suggested that, including estimated figures, more than 1,000 public sector jobs have been shed or were in the process of being cut.
Claire Dewis, 31, is well aware family life could change.
She is a Public and Commercial Services Union (PCS) representative who works at the Qualifications and Curriculum Development Agency (QCDA).
'Standard of life'
Mrs Dewis said: "I feel very worried. I've never been made redundant before.
"My husband also has a threat of redundancy hanging over him in a totally different job in the public sector, so we're obviously worried.
"We've got a young son. We wouldn't be able to do normal family things such as going on holiday and going on days out.
"It would have an impact on the mortgage and the bills, but also the standard of life."
In her work, Mrs Dewis gathers evidence of best practice related to looking after children under five.
She added: "I'd like to stay within the public sector, but we could all be fighting for the same public sector jobs.
"I know someone who joined the QCDA, having handed in their notice elsewhere, and started at the QCDA a few days after the news was announced it might close."
Another PCS representative who works at the QCDA, Raoul Dutta, is also anxious about his future.
'Guinea pigs'
The 46-year-old said: "I come from a commercial background. I made a choice. It's not just another job - it has some meaning.
"The general feeling among colleagues is public services in general are being attacked and us as the QCDA are the guinea pigs for future public service cuts.
"We act as a co-ordination point in the education system and that expertise has been built over 10 years. If you say, that's gone, are you saying there is no joined-up co-ordinated system of education in this country?"
Professor David Bailey, from the Coventry Business School, believes job cuts will make a difference in the city.
He said: "There's a knock-on effect in terms of the multiplier effect - fewer people will be going out and spending money in the economy."
For Professor Bailey, the local economy has changed in recent decades - after the city was very strong on car manufacturing and engineering until the 1980s, "a lot of that disappeared".
He said: "The city council and others have diversified the city economy into new areas including public services.
"The big danger now is that those cuts in public services could have a profound effect on a city that has already suffered greatly and rebuilt itself."
But Alan Durham, Coventry and Warwickshire Chamber of Commerce director of policy, said the city was "not doing so badly".
He said: "In our last quarterly economic survey [April to June], manufacturing was showing signs of positive growth and the service sector had stabilised.
"The figures for Job Seekers' Allowance fell in June to 10,374, which is the lowest figure since March 2009 and was a better result than expected."
Education Secretary Michael Gove has written to the chairman of the QCDA, Christopher Trinick, to say he will bring forward legislation in the autumn to scrap it.
A Department for Education spokesman said: "QCDA undertake a wide range of functions and we are now working to produce a comprehensive plan for their orderly winding down which will ensure staff are handled properly and sensitively."
In his letter, Mr Gove has said: "My decision does not mean that everything that QCDA does will stop: Indeed, it is crucial that some vital work should continue."