Petition to reinstate 82 Centro bus to Berkswell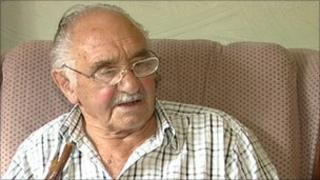 Villagers who lost their sub-post office in 2008 have started a petition to reinstate a rural bus service to take them to their next nearest branch.
The number 82 Centro bus service stopped calling at Berkswell near Coventry 10 days ago because the firm said it was not cost effective to run.
Meriden MP Caroline Spelman said that left some people "stranded" and unable to reach any post office branch.
She said there had been no consultation and she wanted to speak to Centro.
'Bother people'
Resident Ron Webber, 90, said he had not been able to travel independently outside of the village to collect his pension since the hourly bus service ended.
He said: "You used to be able to work your life around the bus and you didn't bother people, that's what I liked about it."
Centro, the West Midlands integrated transport authority, said some bus trips had been subsidised by up to £7 a passenger, per ride, which was not sustainable in the current economic climate.
Stephen Rhodes, passenger services director, said: "The numbers that used those journeys, from the quite extensive passenger counts and research we have done, are just sadly too low.
"We are talking on some journeys as low as two or three people per trip."
He said people could instead request a taxi-bus service to go to the post office.
Ms Spelman said the taxi bus did not operate after 7pm and was in such demand people had to book it a week in advance.