Plea over man hit by train in 1993 in Coventry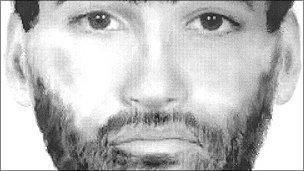 An appeal has been made by police to identify a man who was hit by a train in Coventry in 1993.
The man who died was struck at Earlsdon Bridge on 30 October. He was white, aged 25 to 35 and about 5ft 8in tall with short brown hair.
Twenty drawings of dead people found on or near Britain's rail and Tube network since the mid 1970s were released after a cold case review was started.
There were no suspicious circumstances surrounding any of the deaths.
The National Policing Improvement Agency and British Transport Police (BTP) have started the review into the series of unidentified fatalities.
Det Ch Supt Miles Flood, from BTP, said: "All these fatalities were fully investigated at the time and all clues followed up to try to establish an identity, but without success.
"We are now taking another look to see if there is any more we can do, in some cases to see if advances in forensic techniques can help, and to appeal to the public to see if anyone recognizes them."
Related Internet Links
The BBC is not responsible for the content of external sites.