Decision due over Barnacle traveller site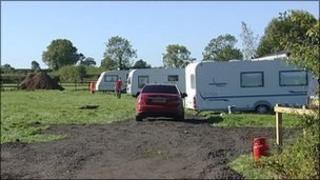 A decision over whether to allow travellers to further develop a field in Warwickshire is expected later.
The travellers moved on to private land in Barnacle, near Coventry, on 24 September and began to lay down gravel.
Rugby Borough Council has been granted a temporary court order to stop any further development there.
The High Court is considering whether to grant a permanent ban. The travellers were given further time to present their case.