Warwickshire Police 'kicked in teeth' over pay cut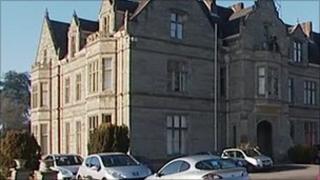 The head of Warwickshire Police Federation says officers feel "kicked in the teeth" by recommendations to cut pay and warns it will fight the plans.
A report on police pay in England and Wales has said several allowances and special payments should be scrapped.
The head of the federation Simon Payne said news that public sector staff should work longer for lower pensions added to officers' anger.
The Policing Minister said the service "cannot be immune" from making savings.
Speaking at a policing conference in Westminster on Thursday, Nick Herbert also said he hoped agreement could be reached on a two-year pay freeze, affecting other public sector workers too.
Mr Payne told BBC News: "I've never known anger as there is today."
'Back 100 years'
He said rank file officers had told him they felt they were being attacked and were angry they had no "means of address".
"The way we have been treated is so unfair," he said.
"At the moment, in law, we cannot take industrial action and two years ago there was a clear mandate from officers to explore that option and that option remains open still.
"It's nearly a century ago officers went on strike... but the situation now, it's like we have gone back almost 100 years when we last had police on strike and officers were locked up - that's how angry they feel."
Last month, the Warwickshire Police approved plans to make officers who have completed more than 30 years' service retire.
It must save nearly £23m over four years and is also planning to sell its Leek Wootton headquarters. Up to 450 jobs could go.
Earlier this week the Winsor report, an independent review of police pay and conditions, called for the abolition of a series of allowances and special payments.
'Good will gone'
Officers on front-line duties could see their pay rise, but 40% face wage cuts of up to £4,000 a year.
The Association of Chief Police Officers said that would mean 12,000 police officers and 16,000 civilian staff jobs being cut.
On Thursday, a separate independent review into public service pensions said public sector should work longer for lower pensions.
Mr Payne said officers felt they were under fire from government reviews.
"Pay has been attacked unfairly, our pensions have been attacked unfairly," he said.
"Any good will there was, well, it's gone."