Introducing new music from Coventry and Warwickshire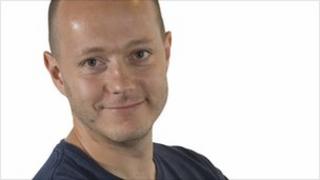 BBC Introducing in Coventry and Warwickshire is a weekly show dedicated to playing music by local artists.
Introducing showcases the best talent and is part of a national network of BBC programmes.
Martin Winch presents the show every Friday and Saturday from 2000 hrs. The show is also available on the BBC iPlayer.
You can hear tunes from our Band of the Month plus live sessions and interviews with the bands playing locally.
How to get on the show
You can forward MP3s by using our music upload tool:
Or you could email them to:
If you have a demo CD of your best tracks then let us have a copy along with a written biography telling us about your music. Remember to include contact details for us to get in touch and please complete the consent form (below) that give us permission to use your material on BBC platforms:
Send the whole lot back to Martin Winch, BBC Coventry & Warwickshire, Priory Place, CV1 5SQ.
You can also contact the show via Twitter and Facebook.