'No closure' after Bin Laden's death, victim's son says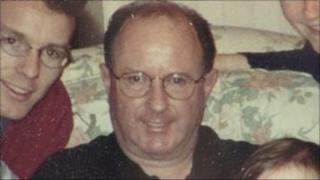 The son of a British man killed in the 9/11 terrorist attacks has said news of Osama Bin Laden's death has brought him no sense of closure.
US President Barack Obama announced on Monday that US special forces had shot dead the Al Qaeda leader in Pakistan.
Rob Halligan, from Coventry, said the death would not bring his father back.
Bob Halligan, 59, was working for an insurance firm on the 99th floor in the south tower of the World Trade Centre when a hijacked plane flew into it.
Mr Halligan had been living in America since the 1980s and was one of about 3,000 people who died in the 9/11 attacks.
His said: "Maybe there's justice, Bin Laden has got what is coming to him but in terms of closure not for me.
"It's not about one person, it's not about Bin laden its about the whole cycle of events.
"I will find closure when I see extremists laying down their weapons."