£4m for Coventry's high rise blocks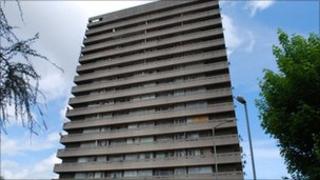 Three high-rise blocks in Coventry city centre are to get a £4m upgrade.
Whitefriars Housing is to spend the money on Thomas King House, Hillfields and Paradise house.
The majority of the money will be spent on new bathrooms, kitchens, and central heating for residents of Thomas King House, in Wellington Street.
A new roof will be be put on the block while work will be done to improve the appearance of the other two blocks.
A Whitefriars Housing spokeswoman said security improvements would also be made.