Inquiry into development of travellers' site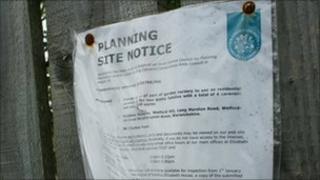 A public inquiry is under way into plans by travellers to develop a site for two families in Warwickshire.
The land in Welford-on-Avon was is part of a former gardening nursery and is now owned by a family which has moved two caravans onto it.
They disagree with Stratford District Council's decision to refuse development permission due to the remoteness of the site.
The family wishes to change part of the site into space for two families.
The notice of refusal from Stratford District Council said: "The site is remote from the two closest villages of Welford-on-Avon and Long Marston which do not contain a doctor's surgery."
It also states that the local school is full and that any children occupying the site would have to travel to distant schools.