University of Warwick offers support after Japan tsunami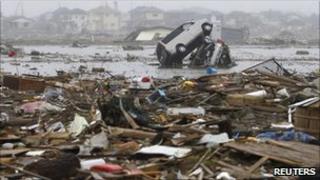 The University of Warwick is offering support to Japanese researchers whose day-to-day work has been affected by March's earthquake and tsunami.
It will offer accommodation and access to its resources to 12 people.
The summer scheme will help people carry out their research for up to eight weeks while repairs are carried out at their home institutions.
Staff at the University of Warwick will nominate Japanese colleagues they work with, or are about to work with.
The 11 March earthquake and tsunami left 28,000 people dead or missing.
Ships were forced on to shore, cars were overturned and houses were washed away.
The earthquake was one of the worst ever recorded in Japan.