New opening hours of 16 Warwickshire libraries decided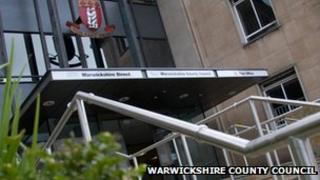 The future opening hours of 16 libraries in Warwickshire have been decided after a public consultation.
The county council said it had nearly 9,000 responses to its survey which put forward two possible options for each of the local authority-run libraries.
It said the votes were counted and the most popular option for each site would be introduced from 1 April 2012.
The changes are part of the council's plan to save £2m from its Library and Information Service budget.
Two other council-run libraries were not included in the recent consultation.
Warwick Library is relocating to the county council's headquarters in February so its opening hours will match those of Shire Hall.
Stockingford Library's opening hours will fit in with those of Stockingford Early Years Centre which is on the same site.
Councillor Colin Hayfield, Warwickshire County Council portfolio-holder for customers, access and physical assets said: "We took the decision that our customers will decide the opening hours of the libraries.
"Thanks to the thousands of responses we received we believe we are meeting the needs of the communities with the new opening hours."
In October 2011, the council said 16 other libraries would only remain open if run by community groups.
It said it was continuing to work "closely" with groups around the county to develop the new community libraries which should be open by 1 April 2012.