Codemasters to create 100 new jobs in the West Midlands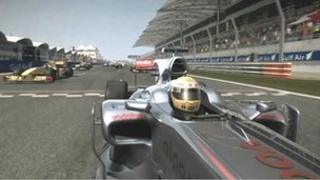 A Warwickshire-based games developer has announced it is creating 100 new jobs across the West Midlands.
Codemasters said that about 75 of them would be at its head office in Southam, near Leamington Spa.
Another 25 developers are set to join the 120-strong team at the company's games development studio in Birmingham.
Business Birmingham, an organisation that promotes the city, said the move underlined confidence in the region's growing games industry.
The region is home to more than 12,500 digital and technology firms and employs nearly a quarter of the UK games workforce.
The £25m Birmingham Ormiston Academy, which opened in October, is the first specialist digital media academy of its kind in the UK, while Gamer Camp - a finishing school for game developers - was set up by Birmingham City University.
The announcement also comes asBirmingham Science Park Aston's LAUNCH eventwas due to bring key gaming media figures to the city on Wednesday.
Driving titles
Simon Miles, from Codemasters, said: "The skilled talent pool in Birmingham, along with the support available for developers in the area, and across the Midlands generally has created a dynamic and creative local business community.
"We are looking to recruit staff from the region as well as enticing some new employees into the city as well."
Sarah Darch, from Business Birmingham, said: "That a global name like Codemasters is expanding here demonstrates that the gaming industry is taking the Birmingham area seriously as a place to locate and grow their businesses.
"A number of other local gaming companies are now expanding, employing new staff or attracting investment, building a real sense of excitement and momentum in the area."
Codemasters is well known for its driving titles. It said its Formula One game has even been used by real drivers in the sport to train for races.
It was founded in 1986 by two brothers - Richard and David Darling. In 2007, they sold their remaining stake in the company and the following year they were both made Commanders of the Order of the British Empire (CBE).