London 2012: More tickets available for Godiva Awakes event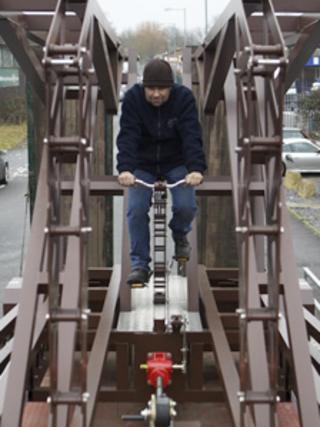 A second batch of free tickets for Coventry's main Olympic celebration is to be available to the public.
The first batch of tickets went in under two hours last month for the Godiva Awakes event on 28 July, which will have a capacity of 2,750 people.
Godiva will "awake" from a chamber in University Square in a celebration including dancers and pyrotechnicians.
The tickets will be available from the Belgrade Theatre's box office after 10:00 BST on Monday.
A specially-built, 50-seat pedal-powered vehicle will carry a 10m (33ft) high puppet of Lady Godiva from Coventry to London from 30 July.
One hundred cyclists will pedal the so-called Cyclopedia in shifts.
Lady Godiva famously rode naked on horseback through Coventry in protest against high taxes, but the marionette puppet will be clothed.
Funded by the Arts Council, the Godiva Awakes project will represent the West Midlands region at the 2012 Games.