River Avon boat victims' funeral held in Barford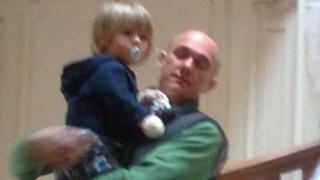 The funeral of a three-year-old boy and his father who died in an accident on the River Avon in Warwickshire has taken place.
Julian Mynott, 42, and his son Freddie, died when their rowing boat capsized near the weir in Barford, on 12 May.
Rescuers were able to save Mr Mynott's two other children, Florence, 6, and seven-year-old Archie, who were both pulled from the river.
The funeral was held at St Peter's Church, in Barford.