London 2012: Coventry prepares to welcome Olympic visitors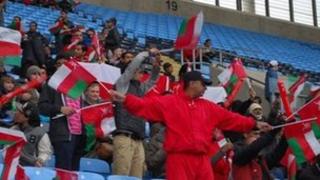 Taxi drivers in Coventry are expected to join tourist staff and others at a workshop later to help them promote the city to Olympic visitors.
The City of Coventry Stadium is due to host 12 football matches during the 2012 Games and the city council is expecting a large increase in tourism.
It said it hoped to encourage visitors to return to the city in future years.
The free event at the Ramada Hotel is one of five workshops being held throughout June.
It is designed to help taxi drivers, tourism staff and others answer questions about attractions, local transport, events and suggest things to do in the city.
Councillor Lynette Kelly said it was aimed at anyone who was likely to come into contact with visitors and help "instil a sense of Olympic pride".
"Coventry is a fantastic city, we have so much to shout about and it's really important visitors feel welcomed, have a great time and leave with a positive experience," she added.
According to the latest figures, in 2009-10 tourism contributed about £350m to the local economy, which is expected to rise this year due to the Olympics.