Brose Bedworth factory expansion 'to create 200 jobs'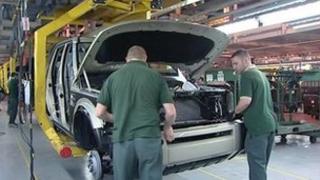 More than 200 jobs are expected to be created in north Warwickshire with the expansion of a car parts factory.
German automotive supplier Brose is planning to double the size of its plant at Bayton Road Industrial Estate in Bedworth.
The company manufacturers window and seat systems for the likes of Jaguar Land Rover, Nissan and Volvo.
Operations director Gary Breakwell said Brose benefited from "a very buoyant" West Midlands automotive industry.
Leader of Nuneaton and Bedworth Borough Council Dennis Harvey said the expansion would be an important boost for the local economy.
'Grow your own'
The borough council and Warwickshire County Council agreed to remove the covenant on land at Colliery Lane to allow the factory to expand.
In return the company has agreed to fund a number of improvements in the nearby Miners' Welfare Park.
Mr Harvey said the decision represented "the best outcome for the people in the borough".
Mr Breakwell said Brose still faced a challenge recruiting enough skilled and semi-skilled workers.
"We've adopted a grow-your-own approach. We're taking on a lot of apprentices.
"We're also looking for graduates to move into the organisation so we can create a pipeline of skilled people for the future."