West Midlands Olympics venues 'need 380 officers a day'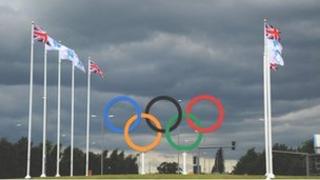 West Midlands forces have been asked to provide a total of 380 officers a day for two Olympic venues, according to the police federation.
Chris Jones, West Midlands Police Federation secretary, said the officers were being drafted in because security firm G4S cannot supply enough guards.
Mr Jones said officers from "overstretched" forces would staff Coventry's Ricoh Arena and a hotel.
The four forces would not confirm or deny the number of officers allocated.
G4S chief executive Nick Buckles told MPs that police and the military would be reimbursed for providing personnel to plug the shortfall.
He said he regretted the firm took on the Olympic contract, as he agreed it had been a "humiliating shambles".
About 180 G4S staff did not turn up at Chesford Grange Hotel in Kenilworth last week to be accredited for Olympic football.
Mr Jones said West Midlands Police, Staffordshire, West Mercia and Warwickshire would provide security at the hotel, which is hosting football teams.
'Part of planning'
The teams are playing at the City of Coventry Stadium, which police have also been asked to staff.
Mr Jones, of the federation which represents rank and file officers, said he understood police would have to staff the stadium until the final game is played there on 9 August.
Assistant Chief Constable Garry Forsyth said on behalf of the four forces that they were supporting the London Organising Committee of the Olympic and Paralympic Games (Locog) by providing officers "at venues in our area".
"Delivering a safe and secure Games is our top priority and we are working closely with our partners to deliver an end-to-end security operation," he said.
"As part of our planning for the Games, we have been sure to build contingency and resilience into our resourcing and we have the capacity to meet this task and we will not compromise on keeping the streets and our local communities safe."