Dean bids farewell to Coventry Cathedral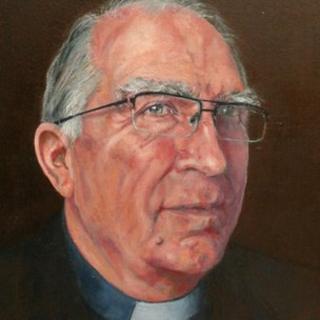 The Dean of Coventry Cathedral has announced he is leaving.
The Very Rev John Irvine, who has been at the cathedral for 11 years, is joining a ministry in Cambridge.
The Bishop of Coventry, the Rt Rev Dr Christopher Cocksworth, said Dean Irvine's "dynamic and innovative ministry" had overseen many changes at the cathedral.
Dean Irvine said he had felt privileged to serve at the cathedral and was confident it had an exciting future.
He led his last community worship on Sunday.
Dean Irvine said: "After 11 happy years it's time to move on.
"I think it's about the right length of time to give to a cathedral and things are in good heart with good things happening so I'm sure it will go from strength to strength.
"What I'll look back on is the people. The people I've met as dean in the council, in the city centre business and in the church.
"A city is its people and a very special people they are here."
The cathedral's artist-in-residence, Jill Swarbrick-Banks, painted a portrait of Dean Irvine as part of the 50th anniversary celebrations.