Leamington Spa old town's £350,000 fundraising aim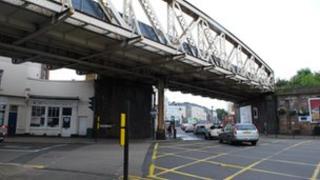 Campaigners in Warwickshire who were granted money from the Portas Pilot fund are hoping to raise an additional £350,000.
A total of £100,000 was given to Leamington Spa's old town from a project set up by the government after advice from retail expert Mary Portas.
The fund is designed to help boost run-down high streets.
The extra money will help sustain the project for a longer amount of time, fundraisers said.
Jeremy Ireland, Leamington's project leader, said the Portas cash was a "one-off" and will be used to help start-up businesses re-develop shops.
Mr Ireland said the initial Portas money will be available as a "safety net" for new start-up businesses who will be able to bid for a sum of the money to help fund wages, should they need it.
Other plans include developing artwork on bridges and developing community schemes to encourage a "robustness of people loving and using the area".
The £350,000 will be raised by additional bids and fundraising events such as festivals and markets in the old town.
Leamington was one of 15 areas which received the £100,000 funding after Mary Portas described the traditional High Street as being at crisis point.