Coventry pub can sell alcohol from 07:00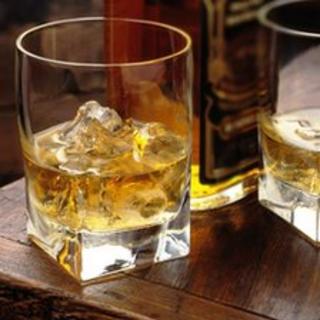 A Coventry pub has been given permission to serve alcohol from 07:00 on condition it displays warning signs.
The Litten Tree on Warwick Row had its licence extended by the city council after agreeing to put up two A4 posters about sensible drinking guidelines.
Pub manager Julian Dymock said it was aimed at people who wanted "a hearty breakfast" and soft drinks before work.
NHS Coventry had expressed concerns the extension would lead to binge drinking and insisted on these conditions.
'Wider debate'
Mr Dymock said: "We are targeting the diner who wants a hearty breakfast before work or cup of tea or hot chocolate or cup of coffee.
"But unfortunately it comes under the [licensing] umbrella. We can serve alcohol if someone wants to have alcohol, it's allowed."
The Litten Tree is the second pub in Coventry which has been licensed to serve alcohol at 07:00, the first was JD Wetherspoon's The Flying Standard, the council said.
Mr Dymock said the Litten Tree, which currently opens at 09:00, held negotiations with the NHS and council and agreed to put up signs warning about excessive drinking.
John Forde, public health consultant at NHS Coventry, said: "We are satisfied that the conditions of the licensing application for the Litten Tree public house have been met.
"There is still a wider debate to be had about extended licensing in Coventry and we will be looking at that with Coventry City Council to understand the implications of this."
'Judged on merits'
The Labour-run city council said there was no blanket rule on opening hours.
"Anyone is entitled to object to plans by a licensed premises to extend its alcohol licence, which would lead to a hearing," a council spokesman said.
"In this case, that hasn't occurred and a hearing hasn't been necessary."
He added conditions had been placed on the licence, which had been agreed by authorities including the police and NHS Coventry.
"It's not a case of this type of licence being unusual or usual - rather each application is judged on its own merits," he said.
The spokesman added pubs operated by JD Wetherspoon in the UK generally opened about 08:00, but only to serve food.
Mr Dymock said the pub would be recruiting more staff and aimed to bring in its earlier opening times by end of the month.