Reverend Canon John Witcombe appointed Dean of Coventry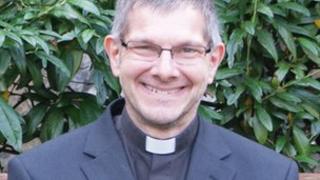 The Reverend Canon John Witcombe has been appointed the new Dean of Coventry.
He is expected to be installed as dean on 19 January 2013 and succeeds the Very Reverend John Irvine, who stepped down from this role in July.
Canon Witcombe is currently the director of Discipleship and Ministry in the Diocese of Gloucester.
The dean is the leader of the cathedral and responsible for developing its worship, ministry and community life.