Dead soldier's family to get Elizabeth Cross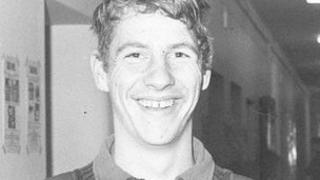 The family of a Coventry soldier killed in Northern Ireland over 30 years ago are set to be honoured.
Trooper Anthony Thornett, 20, was killed along with another soldier after they came under fire outside their base in Belfast on 5 April 1979.
Mr Thornett was a member of the Royal Horse Guards/Dragoons and is buried in his home city.
His mother, Mavis Thornett, will receive the Elizabeth Cross at a ceremony in Warwick on 20 September.
Mrs Thornett and her daughter, Tracey Smedley, will also be presented with a memorial scroll by the Lord Lieutenant of Warwickshire, Martin Dunne, at Judges House.
The Elizabeth Cross was introduced in 2009 to recognise the families of soldiers killed on operations, or as a result of terrorist actions, since 1948.