Stratford-upon-Avon Parkway station building work starts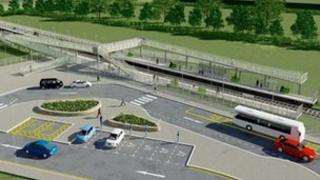 Work has started on the new £8.8m Stratford-upon-Avon Parkway railway station.
The new station is being built at Bishopton, near the M40, next to an existing park-and-ride facility.
Warwickshire County Council is predicting the building work will be completed seven months ahead of schedule, in May 2013.
The council said the finished station and park and ride complex will also have electric car charging points.