Parking fine warning in Coventry as double yellows disappear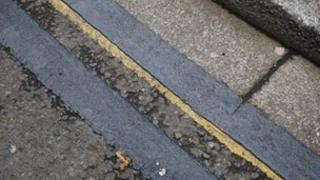 Motorists in Coventry are being warned not to park in areas of the city centre where double yellow lines have recently been painted black.
A number of new limited-waiting bays were introduced at the end of October, with more than 450 spaces available.
Drivers can stay a maximum of two hours in city centre bays and up to four hours in bays outside the centre.
The city council said it covered up the lines as part of the scheme and will issue fines if motorists park on them.