Children's charity in Coventry given nearly £200,000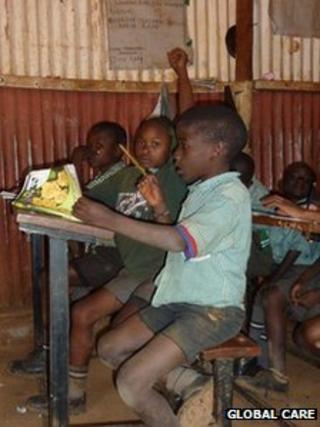 A Coventry charity which helps educate and feed vulnerable children overseas has been awarded almost £200,000 to help with its projects.
Global Care will receive two grants totalling £192,620 from the Jersey Overseas Aid Commission (JOAC).
It will mean five pre-schools in Ethiopia can be given permanent buildings and a classroom block in Kibera, Kenya, can be rebuilt.
The charity said the cash would "vastly improve facilities for children".