Kieron Bradnick named as Coventry bus crash victim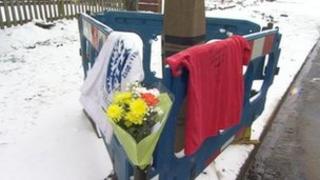 A 22-year-old car driver who died in a collision with a bus in Coventry has been named by West Midlands Police.
Kieron Bradnick's vehicle collided with the single-decker number 7 bus and also hit a lamppost at Windmill Hill, Allesley, on Saturday.
Mr Bradnick, from the Keresley area, died at the scene of the crash.
The bus driver was treated for back, leg and pelvic injuries and taken to hospital along with one passenger, the ambulance service said.
The weather was not thought to have been a contributory factor in the incident which occurred at about 21:15 GMT, police said.