Russell Joslin death: BBC's handling of complaints 'not good enough'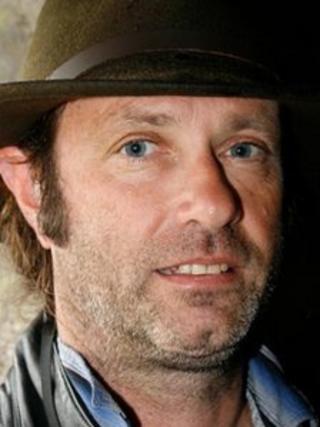 The BBC's handling of complaints from a journalist who is thought to have killed himself was "not good enough", an inquiry has found.
Russell Joslin, a radio reporter for BBC Coventry and Warwickshire, died in hospital last October aged 50.
He had complained to managers of sexual harassment by a female colleague.
A separate inquiry found no evidence of harassment but said standards of behaviour "were not met". The BBC has apologised to Mr Joslin's family.
The family said the BBC "could have and should have done more" in response to the complaints.
Speaking on their behalf, Mr Joslin's brother-in-law, Dan Barnard, said that while they accepted the report's findings, "the BBC clearly let Russell down".
"All of their staff regardless of role should be treated equally and have the same standards expected of them," Mr Barnard continued.
"Whilst we do not blame any individual and nor should anyone involved in Russell's care do so, tragically it is possible that Russell might still be alive if the BBC system had proactively handled his complaints with more competence, openness and humanity."
Mr Joslin's father called for the inquiry into how his son's complaints about the alleged harassment were handled.
Peter Joslin said BBC managers had not helped his son, despite having "plenty of opportunities" to intervene.
HR consultant Lesley Granger, a former BBC employee who led the inquiry, concluded that a number of factors, including workplace culture, made it more difficult for Mr Joslin to raise concerns.
The report details five separate allegations made by Mr Joslin against his colleague, who has denied the claims.
The inquiry did not seek to examine the truth or falsity of the allegations, but to establish how they were dealt with.
'Better supported'
In a statement the BBC said: "Disappointingly, the report refers to behaviour which falls below the high standards we expect of all those who work for the BBC.
"We would like to take this opportunity to reiterate that the BBC will not tolerate any form of bullying and/or harassment and is committed to providing a workplace in which the dignity of individuals is respected.
"Employees raising a bullying and harassment grievance should be able to do so without fear of victimisation."
The corporation said that while it was "an extreme case", it was "determined" to "learn lessons" from Mr Joslin's death and outlined a number of actions it plans to take, including the introduction of a confidential helpline for staff to raise concerns.
Training relating to mental health in the workplace will also form part of standard leadership training, it said, while sessions will be held for local radio stations to discuss the BBC's "values and how teams work together". They are expected to start in the next few weeks.
"We have discussed these actions with the Joslin family and believe that they address the areas which, for Russell, were not good enough," said the BBC.
"Whilst they cannot sadly help Russell, we believe they will make sure that any member of staff who is struggling to cope in the workplace will be better supported in the future."
'Competent and experienced'
Mr Joslin was hit by a bus on 19 October. He was admitted to Warwick Hospital and then to nearby St Michael's psychiatric hospital.
He was later admitted to Warwick Hospital as an emergency patient, where he died on 22 October.
Warwickshire coroner Sean McGovern said preliminary tests found he died from asphyxiation and an inquest was opened and adjourned.
Peter Joslin, the former chief constable of Warwickshire Police, said that since the alleged sexual harassment in 2007 his son had asked to move to a different job, but had been told he was unable to do so.
The woman accused of harassing the reporter has said there was never a complaint against her and denies any wrongdoing.
Mr Joslin, who lived in Kenilworth in Warwickshire, had been a journalist for most of his working life, reporting mainly in the Midlands.
Mr Barnard said he was a "highly competent and experienced journalist" and that this had been substantiated by the many tributes the family received from his colleagues.