Public memorial to Redditch boy Ellis Smith vandalised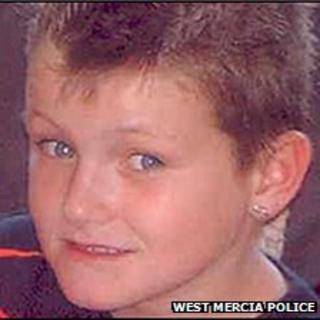 A memorial dedicated to a 10-year-old Redditch boy who was killed riding his bike has been vandalised.
The wooden memorial, flowers and plaque were installed two weeks ago in Church Hill Way by the family of Ellis Smith. Police said they were damaged on Monday.
Ellis died in 2008 when his bike collided with a single-decker bus.
PC Jon Watts, from West Mercia Police, appealed for witnesses, saying: "This is an unpleasant, awful offence."