Coventry, Solihull and Warwickshire broadband coverage extended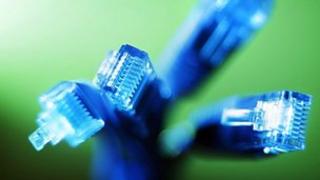 Additional broadband coverage will be brought to Coventry, Solihull and Warwickshire, Warwickshire County Council has said.
The CSW Broadband project, which aims to roll out superfast broadband to rural areas, has released a new map showing additional places being considered for the service.
The CSW group said more than 91% of the the region will have broadband.
The project is funded by central government and local authorities.
Councillor Alan Cockburn, deputy leader of the county council, said: "Thanks to the depth of understanding that we had of the broadband challenges faced by our communities, we were able to draw down an additional £750,000 of funding.
"This brings the total contract value to £14.5m."
30 Mbps minimum
Mr Cockburn said more than 51,000 properties would be able to connect to the network, in addition to the coverage from the BT commercial rollout.
"However, that is not the end of the story," he added.
"We have our eyes firmly on the EU 2020 targets which state that 100% of properties should be able to receive a minimum of 30 Mbps and at least 50% of properties should be connected to and using 100Mbps.
"This is a real-step-change and will constitute the biggest transformation in communications and in the way we live our lives since the telephone was first invented."