'Birmingham Day' at Houses of Parliament to promote city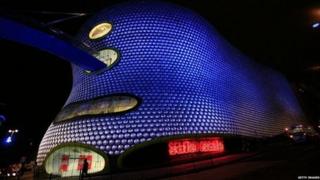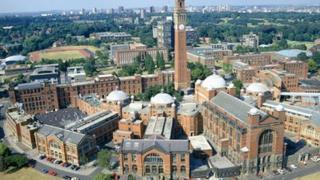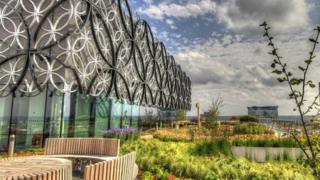 Performers, businesses and educational groups from Birmingham went to parliament to promote the city to MPs.
Cadbury, the Library of Birmingham and musicians were among those taking part in "Birmingham Day", organised by Birmingham Edgbaston MP Gisela Stuart.
The aim of the day was to "promote Birmingham's business, industry and achievements", Ms Stuart said.
The day-long event was held in Westminster Hall's Jubilee Room.
'History well documented'
Labour MP Ms Stuart said: "The last time the Westminster 'bubble' came to Birmingham was for a party conference. They may not have got to see very much of the city, so we are going along to show them what Birmingham is all about.
"Birmingham's history is well documented, but this event is to show our current achievements in arts, medicine, employment and culture."
She cited the Symphony Hall, Birmingham's new library, development at the Queen Elizabeth Hospital and New Street's redevelopment as examples of Birmingham successes.
Creative pupils from Birmingham's Ormiston Academy (BOA), an independent, state-funded academy, went to Westminster to perform dance routines.
'Potential and talent'
Theresa Mills, from BOA said: "It will show Birmingham as a dynamic, innovative, exciting place.
"It will show what the young people are about, what they are passionate about and hopefully it will sell the potential and talent we hold here."
According to recent figures from the Office for National Statistics, Birmingham's employment rate of 57.7% is the lowest in the UK.
Ms Stuart said although she was pleased her Westminster colleagues had been impressed with Birmingham's "cultural vibrancy," there were further outcomes of Birmingham Day.
"Politically it is much more important because I have a 10 minute rule bill where we will talk about the funding of our cities," she said.
"They are the engine of the economic recovery of the nation."