Man jailed for Stratford-upon-Avon break-in rape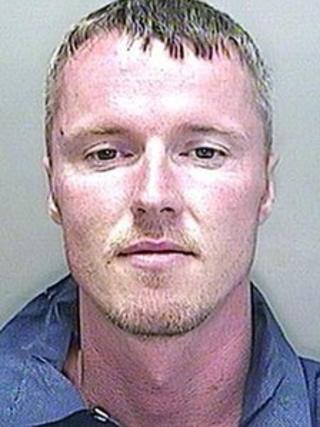 A man who admitted raping a woman during a break-in has been jailed for up to 16 years.
Daniel McGrath, 34, forced his way into a house in Stratford-upon-Avon on 7 July and stole cash before assaulting the woman, Warwick Crown Court heard.
McGrath, of Shottery Road, Stratford, pleaded guilty to rape, sexual assault and robbery at an earlier hearing.
He was sentenced to 12 years in prison, with an option to extend it by four years when he comes up for parole.
McGrath was also put on the sex offenders register for life.
In a statement, the victim said she was "relieved" at the sentence and that "hopefully he'll get the help in prison he needs to set him on a different path".
"Although helping with the police investigation has been hard sometimes, for me it has led to the best possible outcome," she said.
"He was caught within a week and because the police put together such a strong case against him, he eventually pleaded guilty.
"I didn't have to give evidence in court, and now it's all over within less than five months."
Speaking after sentencing, Warwickshire Police's Det Insp Liam Barry said McGrath's attack as a "horrific incident in which an innocent woman was subjected to a violent and frightening assault in her own home".
McGrath was arrested in Swansea on 12 July, after a police hunt across four counties.