Warwick Hospital norovirus and flu visitor restrictions eased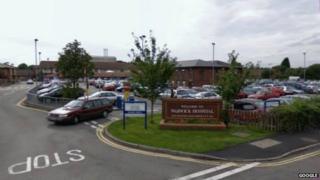 Visiting restrictions at Warwick Hospital, imposed after suspected outbreaks of norovirus and flu, have been eased.
South Warwickshire NHS Foundation Trust said visiting Avon Ward could take place between 14:00-16:00 and 18:00-20:00 GMT.
Visiting can take place as normal on all other wards, the trust said.
Avon Ward and Malins Ward at the hospital were both closed to visitors on Friday.