Primary school boys 'poured bleach in teacher's coffee'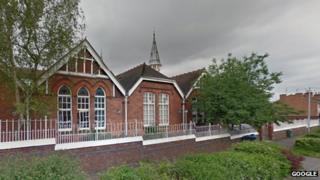 Police were called to a Leamington Spa school after it was reported two boys had poured a "bleach-like substance" into their teacher's coffee.
A female teacher was targeted at Clapham Terrace Community Primary School, according to The Sun.
The woman realised the coffee had been tampered with and did not drink it.
Warwickshire Police confirmed officers had attended the school on Tuesday and added the boys "did not realise the seriousness" of what they had done.
Police said it had been an "isolated incident", which was dealt with internally by the school.
It came a day after school teacher Ann Maguire was stabbed to death at a school in Leeds.