Warwickshire underground drug maze man is jailed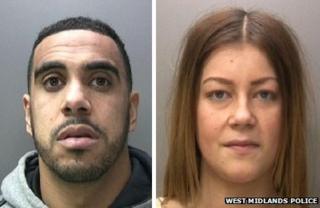 A man has been jailed after police uncovered an underground "labyrinth of rooms" used for growing cannabis.
In December police searched a farm near Ryton-on-Dunsmore, Warwickshire, and found drugs worth about £210,000 in a maze beneath a hatch in the floor.
At the Leamington Justice Centre on Wednesday Elijah Stokes, 29, of Banks Road, Coventry, was given a seven-year sentence for producing class B drugs.
A woman, whose property Stokes used for cannabis production, was also jailed.
Speaking after the hearing, police said they searched Natalie Kennell's Coventry property, about eight miles (13km) from the underground operation.
A West Midlands Police spokesman said they found cannabis plants and three bags of cocaine, kept in the freezer, estimated to be worth about £4,000.
Kennell, 24, admitted allowing her property to be used for class B drugs production and was found guilty of the possession of class A drugs with intent to supply.
She was sentenced to three years in prison.