Man who died after GlobalGathering illness 'would help anyone'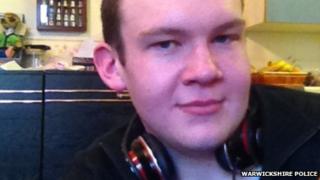 The family of a man who died after falling ill at the GlobalGathering dance music festival has said he was "a caring person who would help anyone".
Shane Kirkwood, 20, from Coventry, was taken from the event, at Long Marston airfield near Stratford-upon-Avon, to Warwick Hospital on Friday night.
He died just after 01:00 BST on Saturday, police said.
The cause of his death has yet to be established. A post-mortem examination is due to take place.
In a statement, Mr Kirkwood's family said: "We are shocked and devastated by Shane's death.
"He was a very caring person and would help anyone, going out of his way without a second thought.
"Shane never complained and nothing would worry him. He had a good sense of humour and was a real joker too."
A spokeswoman for the organisers of GlobalGathering said their "sincerest thoughts and condolences" were with Mr Kirkwood's family and friends.
She said they were assisting the police with their ongoing investigation.