Hunt for Coventry fraud suspect Rakesh Sharma focuses on Kenya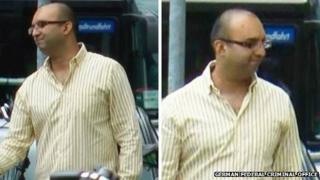 An international manhunt for a Coventry man suspected of a multimillion-pound tax fraud has been narrowed to Kenya.
Rakesh Sharma, a boss with German firms Tie Seal Vertriebs and NHI, is accused of nine counts of tax evasion totalling 12.8m euros (£10.4m) between November 2010 and May 2011.
German police originally thought he could be in the UK or Dubai.
A spokesman said there were now "several indications" the 42-year-old was in Kenya.
He added: "For determining tactical reasons we can give you no further details."