Foleshill drive-by shooting victim 'targeted'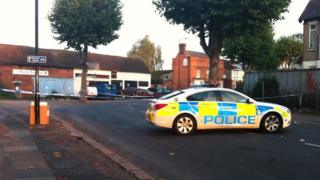 A man shot in Coventry is believed to have been specifically targeted, police have said.
The victim, in his 20s, was shot from a car on Lythalls Lane in Foleshill on Thursday evening.
He is being treated at University Hospital Coventry and his injuries are not thought to be life-threatening.
A section of Lythalls Lane was cordoned off, but has now been reopened. Police are appealing for witnesses to to come forward.