Coventry 50m pool plans considered by ASA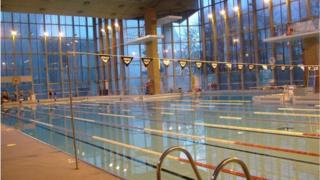 A study is being carried out to see if Coventry could keep a 50m (164 feet) swimming pool.
The closure of the city's current pool on Fairfax Street - the only 50m pool in the West Midlands - was announced by the city council in July.
About 11,000 people signed a petition to save i but the council voted to cease funding by 2019 and replace it with a new £37m leisure centre.
The study is being carried out by the Amateur Swimming Association (ASA).
David Nuttall, the council's head of sports, said: "We know the pool has been a very significant facility for sport. We are not surprised it provoked a very strong reaction.
"People are very committed to the sport and we understand that."