Rewards for punctual pupils at Coventry school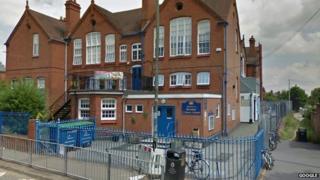 A Coventry primary school where nearly 1,000 incidents of lateness have been reported this term is offering incentives to punctual pupils.
For a week, Earlsdon Primary School is giving punctual pupils stickers and extra play time.
Head teacher Gill Naylor said the school had a good attendance record and she was now trying to establish "good habits" on punctuality.
Other schools in the city had also focused on the issue, she said.
Mrs Naylor checked the attendance register at the start of the November and found there had been 773 incidents of lateness at the school where there are 169 children aged four to 11.
"Some of them have been late lots of times and some have been late just once. But that's actually gone up now to nearly 1,000 lates in one term," she said.
'Sticker power'
Mrs Naylor said it was important pupils were ready to start lessons on time and being late could affect their whole day.
"If children are coming late they are missing out on time to meet their friends, reflect on their work or change a reading book and they may also be disturbing lessons," she said.
Mrs Naylor said the school recognised it was often not the children's fault if they were late and so was not punishing them for it.
"We just want to reward children and families that do get here on time and for children to take some responsibility for it."
She said the "power of the sticker" had already encouraged some pupils to get to school on time and some parents had reported children were getting ready more quickly.