Keresley homes plan gets Coventry City Council backing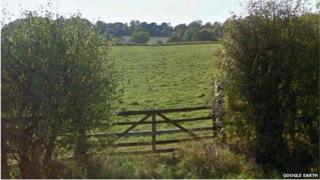 Plans to build up to 800 homes on greenbelt land outside Coventry have been approved by the city council.
More than 40 hectares (100 acres) of greenbelt land in Keresley have been earmarked for development.
The council said the scheme was needed to meet Coventry's housing needs and agreed to refer it to communities secretary Eric Pickles.
But campaigners said people felt "extremely strongly" the scheme should not go ahead.
The area identified is between Bennetts Road South, Sandpits Lane and Tamworth Road.
The council agreed to grant outline planning permission to Lioncourt Homes Limited to build up to 800 homes, together with a "local centre", including shops, a primary school, allotments, open space and a conservation area.
'Vibrant community'
It said that because the proposals related to greenbelt land, the application would need to be referred to Mr Pickles who would decide whether or not to call it in for a public inquiry.
The council agreed that despite the issue of the type of land used, there were "clear benefits".
"Overall the proposal will deliver a new, vibrant community, meeting the needs of the city," the application said.
However Dr Water Milner, vice chair of Keresley Parish Council which objected to the application, said: "All kinds of people wish to protect the ecology of the area for its wildlife habitats and for people to enjoy.
"Some people feel extremely strongly about it.
"The argument we put forward was based on planning law. Unfortunately the planning committee chose to ignore it.
"Coventry does need houses and the law attempts to set out how you choose where they should go.
"The businessmen will try to get the best deal they can but the law is the law, fortunately."