Leek Wootton A46 lay-by driver dies as car hits parked lorry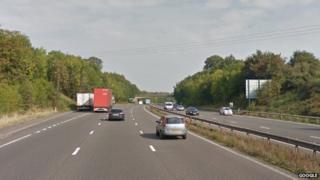 The driver of a car died in a collision with a parked lorry in a lay-by in Warwickshire.
The crash happened on the A46 at Leek Wootton on Friday evening, West Midlands Ambulance Service said.
"Sadly, it quickly became apparent that nothing could be done to save the driver of the car [who was] confirmed deceased," a spokesman said.
There was no-one else inside the car or the lorry, the ambulance service spokesman said.