Younis Masih's conviction for murdering Edwin Mazorodze quashed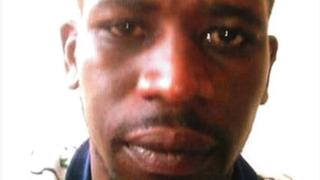 A man who was jailed for bludgeoning his friend before throwing him from an eighth-floor balcony has had his conviction for murder quashed.
Younis Masih, 40, was accused of attacking Edwin Mazorodze, 31, in his Coventry tower block flat in December 2013 while the pair were high on drugs.
He was jailed for a minimum of 15 years despite his lawyers arguing there was no evidence Mr Mazorodze was pushed.
Appeal Court judges agreed on Wednesday and overturned his conviction.
In a written conclusion, Lord Justice Pitchford, Mr Justice Haddon-Cave and His Honour Judge Bourne-Arton QC stated: "In our opinion, this case should have been withdrawn from the jury.
"The jury could not safely exclude the possibility that Mr Mazorodze's death was an accident. For that reason, the conviction was unsafe.
"The appeal is allowed and the conviction is quashed."
Mr Masih, of Paradise House, Foleshill, denied a charge of murder but was found guilty last June at Warwick Crown Court.
He told police Mr Mazorodze reacted badly to the drugs he had taken and became aggressive.
The pair struggled, during which Mr Mazorodze was injured, and Mr Masih managed to eject his friend from his home.
He said he then saw him standing on a railing on an outside balcony while holding onto a pillar saying he was going to climb up, despite there being nothing to hold on to.
Mr Masih then heard a bang minutes later and saw Mr Mazorodze on the ground below.
Mr Masih said he panicked and cleaned up some blood and left his flat, passing paramedics treating his friend, and discarding his bloodstained trainers.
The judges ruled that blood found high up on the pillar re-enforced Mr Masih's account and although his behaviour afterwards was consistent with the actions of a guilty man, it was also consistent with a man who knew he had committed violence and might be blamed for the death.